Martin Kavka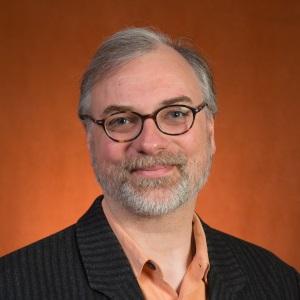 Contact Information
Area
Religion, Ethics, and Philosophy
Office Location
115 Dodd Hall
Background
My research over the last two decades has treated how Jews in the modern West have appropriated, and resisted appropriating, various ideas and arguments in the canon of modern Western philosophy—or in other words, how Jews have articulated both their commonality with Western culture, as well as their difference from it. My first book, Jewish Messianism and the History of Philosophy (Cambridge University Press, 2004), argued that a significant strand of thinkers in the modern Jewish philosophical canon—Hermann Cohen, Franz Rosenzweig, and Emmanuel Levinas, with some premonitions in the writings of Moses Maimonides—used the premises of various philosophical accounts of nonbeing and potentiality to ground their defense of the belief in a messiah who has not yet arrived. It received the inaugural Jordan Schnitzer Book Award in Philosophy and Jewish Thought from the Association of Jewish Studies in 2008, awarded to outstanding scholarship in that subfield published between 2004 and 2008.
My second book, the long-gestating The Perils of Covenant, is an argument that the so-called "covenant theology" that became popular in American Jewish thought after World War II as a means of distinguishing Jews from secular culture is politically obsolete at a time when Jews' and Americans' "enemies" are no longer godless communists but other religionists. In addition, I argue that articulations of covenant in twentieth-century Jewish thought are philosophically powerless to deal with the suffering and evil that can and does occur in history. A draft of the introduction appeared (split between two different essays) in 2016; drafts of other chapters (on Abraham Joshua Heschel, Martin Buber, Franz Rosenzweig, and others) have appeared over the last decade.
I have also co-edited four books. Two of these are expressions of my deep love for my teachers: a reader of essays by David Novak (of the University of Toronto) entitled Tradition in the Public Square, and a volume of essays on the work of the late Edith Wyschogrod (of Rice University) entitled Saintly Influence. In addition, in April 2012, Cambridge University Press published The Cambridge History of Jewish Philosophy: The Modern Era, which is the most substantial multi-author volume to take a thematic approach to the field. In late 2013, Indiana University Press published Judaism, Liberalism, and Political Theology (co-edited with Randi Rashkover), a constellation of essays treating the relationship between Judaism and the political in the canons of modern Jewish philosophy, European "political theology," and scholarship on Judeophobia.
My research has been funded by the Center for the Study of Religion at Princeton University, as well as the Katz Center for Advanced Judaic Studies at the University of Pennsylvania, as well as many internal grants at FSU. At present, I am attempting to put the final touches on The Perils of Covenant while I begin co-editing a volume (with Anne Dailey of the University of Connecticut School of Law, and Lital Levy of Princeton University) emerging from the Katz Center's 2015–16 fellowship year.
My CV, accessible from this page, lists my articles and sundry short pieces. I am happy to send copies of my work upon request to other scholars who do not have access to various databases, journals, or volumes.
---
Recent Courses
Spring 2018
REL3171: Topics in Ethics
This course considers themes and problems in modern ethics. The class format will include lecture, discussion, and film. Meets Liberal Studies: Ethics and Social Responsibility (ETH/SR).
REL3431: Critics of Religion
This course is an introduction to the major thinkers and texts in the critique of religion as it developed in the 19th and 20th centuries in the west. Beginning with Schleiermacher, the course moves on to consider the so-called "masters of suspicion"—Feuerbach, Marx, Nietzsche, and Freud. By means of a close examination of central texts, students explore the meaning of a critique of religion, the structure of religious consciousness, the place of religion with respect to other forms of culture, the problem of religion and alienation, and the possibility of a critical faith.
Fall 2017
REL3607: The Jewish Tradition
This course is a survey of the Jewish tradition and its development from the Biblical period to the present.  We will critically read important texts from the fundamental periods/themes of the tradition, including Biblical texts, Talmud and Midrash, and texts from the medieval and early modern periods.  We will also explore the phenomenon of the rise of major Jewish denominations (Reform, Conservative, and Orthodox), Zionism, and modern Jewish feminism.
In addition, we will spend some time on Jewish "lived religion": the structure of the liturgical year, the primary Jewish festival holidays, and worship services.  Meets Liberal Studies: Cultural Practice (LS-CUL) and Diversity in Western Experience (DIV-YWE). 
REL4491/5497: Ethics of Hospitality (with Dr. Kalbian)
A good portion of ethical discourse is about how we should treat others, what we owe them, and about limits (if any) on the population of those people to whom we owe goods. At a time when migration and refugees are major issues in politics, such ethical concerns are expressed in terms of the question of whether the sovereign state should be hospitable to outsiders, and how it can best provide hospitality. But thinking of immigration politics in terms of hospitality—in terms of host-guest relations—opens up a whole range of questions. How do a host and guests, even in the host's home, negotiate the vulnerability and fear that underlies the relation of hospitality on both sides? Is a guest always a second-class person in a home, or a nation? To what extent is endorsing hospitality endorsing something gendered, either as a feminist ethics/politics, or more distressingly, as a practice that usually burdens women more than men? And can religious traditions' teachings about hospitality serve as resources in our secular age? 
This seminar aims to develop answers to these questions by examining contemporary literature in political philosophy, phenomenology, and religious ethics on the issue of hospitality—both with an eye to seeing what answers the literature gives, and to seeing what answers the literature fails to give. 
---
During my time at FSU, I have taught the following courses (in addition to several reading courses in response to student requests): 
REL 3054 Critics of Religion
REL 3112 Religion and Fantasy Literature
REL 3194 Responses to the Holocaust
REL 3607 The Jewish Tradition
REL 4044 Majors Colloquium: What Is Religion?
REL 4304/5305 American Judaism
REL 4491/5497 God After Nietzsche
REL 4491/6498 Pragmatism and Theology
REL 4613/5616 Modern Judaism
REL 4671/5675 Gender and Judaism
REL 6498 Postmodern Ethics
REL 6498 Phenomenology and Religion