Amanda Porterfield
Robert A. Spivey Professor of Religion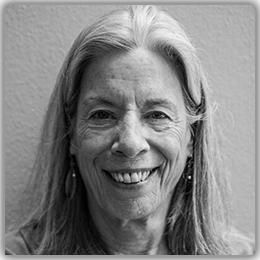 Contact Information
Area
American Religious History
Faculty
Office Location
208 Dodd Hall
Amanda Porterfield is a historian of American religion with interests in the place of religion in business, law, politics and modern art. Her new book, Corporate Spirit: Religion and the Rise of the Modern Corporation (Oxford University Press) will be released March 1, 2018.
Research Interests
Religion in Corporate Organization
American Religion, Politics, and Law
History of Christianity
Religion in Modern American Arts  
Selected Publications
Books (See also in Amazon.com "Books by Amanda Porterfield")
Current Research Projects
Topic
Religion in Modern American Arts
Teaching Specializations
 

Religion in U.S. History
Historiography of American Religion 
Native American Religious History 
Puritanism 
Romanticism 
Religion and Politics in the U.S.
History of Christianity 
World Religions 

 
---
Recent Courses
Spring 2018 
RLG5937: Religion and Art
The purpose of this graduate seminar is two-fold. The first purpose is to develop arts literacy as part of graduate coursework in American religious history and encourage incorporation of the arts in research and teaching. The second purpose is to examine the religious influences and impulses that engaged Americans working in a variety of different art forms in the early and mid-twentieth century. The seminar will focus on religious elements in American arts as a way to understand American contributions to modernity and globalization.
Fall 2017
REL3155: Psychology in U.S. Religious History 
This course explores the psychological aspects of religious life in five different religious traditions in the United States.  It examines the cultural experiences and social structures that have shaped psychological approaches to religion in the U.S. in the 20th and 21st centuries. Meets Liberal Studies History (LS-HIS).
RLG6498: SEM Religious Thought: Religion & American Business