Claire-Marie Hefner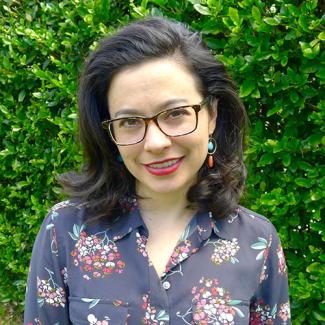 Contact Information
Area
History and Ethnography of Religions
Postdoctoral Fellows
Background 
Claire-Marie Hefner (Ph.D. Emory University) is a cultural anthropologist who specializes in Islam, morality, gender, and education. Her current book manuscript, Achieving Islam: Women, Piety, and Moral Education in Indonesian Muslim Boarding Schools, is a comparative study of two Islamic boarding schools for girls in Yogyakarta, Indonesia. Achieving Islam examines how young Muslim women learn and engage with what it means to be pious, educated, and modern in contemporary urban Indonesia. Dr. Hefner's most recent article, "On Fun and Freedom: Moral Learning in Indonesian Islamic Boarding Schools for Girls" (Journal of the Royal Anthropological Institute 2019) develops these themes further. In it, she argues anthropologists of morality and Islam should take seriously moments of fun as important instances for what she calls 'moral ludus' or 'moral play'—the testing, shifting, and reshaping of the boundaries of moral behaviors that involves balancing the demands of various social fields and larger ethical community in which a person is embedded. She argues that these moments be viewed not as ruptures or instances of hypocrisy but as everyday occurrences of embedded agency in the lives of piety-minded individuals. She examines issues such as television viewing and dress to illustrate both the flexibility and fixity of moral values and evaluation in girls' lives as they navigate relationships, careers, sexuality, and family.
Dr. Hefner is also developing a project on morality and digital media usage among Indonesian Muslim schoolgirls. This project looks at how young women innovate in their Internet and social media usage despite the highly restrictive access to online content while in school. In the age of hoaxes and fake news, she also explores issues of media literacy among students and the growing influence of neo-Salafi preachers and social media influencers on platforms like Instagram. 
---
Publications
ARTICLES
CHAPTERS IN EDITED VOLUMES
2016 "Aspiration, Piety, and Traditionalism among Indonesian Islamic Boarding School Girls" in Anthropological Perspectives on Student Futures: Youth and the Politics of Possibility, edited by Amy Stambach and Kathleen Stewart. New York: Palgrave McMillan.
2013 "Learning Virtue: Emulation and Selfhood in a Muhammadiyah Islamic Boarding School for Girls" in Between the Mountain and the Sea: Positioning Indonesia. Edited by Frank Dhont, Tracy W. Webster, and Rommel A. Curaming. Yale Indonesia Conference Book Series No. 5. Yogyakarta, Indonesia: Gadjah Mada University Press. Pp. 49-63.
CURRENT PROJECTS
Under Development. "Morality on the Digital Edge: Social Media Usage among Indonesian Muslim School Girls" for American Ethnologist.
---
Courses
Fall 2019
REL 3367: Islamic Traditions II: Islam, Culture, and Society
REL 3936-2: Islam, Pop Culture, and New Media