Daniel R. Roeber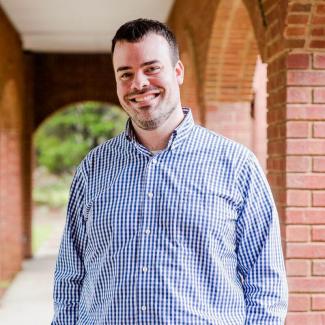 Contact Information
Office Location
M09 Dodd Hall
Office Hours
Tuesdays 12:30-1:30 PM and by appointment. 
Background
Daniel R. Roeber (Ph.D., Florida State) researches the relationship between religion and politics in the early republic period of U.S. history, with a specific focus on the development of governmental institutions that intersect with religion broadly construed. He teaches courses on religion in the United States, world religions, American and global evangelicalism, and the Christian tradition.
Roeber defended his dissertation, Establishing Disestablishment: Federal Support for Religion in the Early Republic in April 2018. He is currently revising the work with the aim of having it published by 2020.
Publications
"American Bible Society," "Colonial American Religion," and "Political Life." In American Religious History: Belief and Society through Time, ed. Gary S. Smith (ABC-CLIO, forthcoming).
"Christadelphians," "George Peck," "Abraham Pierson," "Religion of the Lost Cause," "Elwood Gardner Tewksbury," "Word of Life Fellowship," and "National Association of Evangelicals." In Encyclopedia of Christianity in the United States, ed. George Thomas Kurian and Mark A. Lamport (Rowman and Littlefield, 2016).
Research Interests
Religion and Politics in the United States
American Evangelicalism
Contemporary Global Evangelicalism
Recent Courses
REL1300: Introduction to World Religions

REL3505: The Christian Tradition

REL2121: Religion in the United States