David C. Kirkpatrick
T. Gannon Postdoctoral Associate in Religion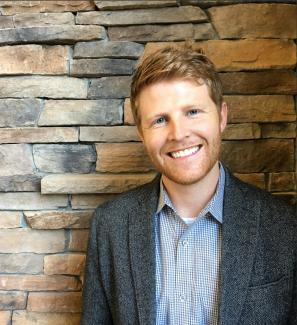 Contact Information
Area
American Religious History
Postdoctoral Fellows
Office Location
128D Diffenbaugh Building
Office Hours
Tuesday 11:00-12:00 and by appointment
Background
David C. Kirkpatrick (PhD, University of Edinburgh) teaches a variety of undergraduate and graduate courses in American Religious History and World Christianity. He also mentors students through the FSU American Religious History Colloquium, which is an interactive forum for student research and faculty feedback. His research to date has focused especially on religion at the intersection of Latin America and the United States. He is the author of A Gospel for the Poor: The Rise of the Latin American Evangelical Left (University of Pennsylvania Press, 2019). Dr. Kirkpatrick currently serves on the steering committee of the AAR World Christianity Group, and the Council of the American Society of Church History.
In the classroom at Florida State, Dr. Kirkpatrick opens up conversations on global religion, politics, immigration, race and ethnicity, labor, and social movements with focus on the Americas.  His teaching philosophy flows from a conviction that the classroom should be more than a data transfer station. Rather, it should be a learning community, where students are valued and challenged, while exchanging diverse opinions, experiences, cultural backgrounds, and religious traditions.
His current research explores the history of U.S. fundamentalism and evangelicalism in Latin America. You can find his newest work in the Journal of Ecclesiastical History, Journal of World Christianity, Oxford Encyclopedia of Religion in America, among other forums.  Prior to his appointment at FSU, Dr. Kirkpatrick was the Teaching Fellow in World Christianity at the University of Edinburgh, where he was part of the academic staff of the interdisciplinary Centre for the Study of World Christianity, and an active member of the Global and Transnational History Group with faculty in the Department of History.  He completed his PhD in 2015, funded by the College of Humanities and Social Science as a Global Research Scholar and by the Yale-Edinburgh World Christianity Scholar Group. In 2015-2016, he was also a guest lecturer at Valparaiso University in "The Social Gospel in American Life" and at the University of Leiden in the Religious Studies Department.
---
Recent Courses 
Recent Courses
Spring 2018:
REL3152:  Religion, Race, and Ethnicity:  Civil Rights Movements
REL2121: Religion in the U.S.
RLG5937-01: American Religious History Colloquium
Fall 2017:
REL2121: Religion in the U.S.
REL3128-1: Topics in American Christianity: Latin American Christianity
RLG5937-01: American Religious History Colloquium
Spring 2017:
REL3505: Christian Tradition
REL4190-02 / RLG5195-2 SEM: Latin American Christianity
RLG5937-01: American Religious History Colloquium
Fall 2016:
REL 3128-3: Latin American Christianity  
REL3505-3: Christian Tradition
RLG5937-01: American Religious History Colloquium