Douglas M. Gildow
Sheng Yen Postdoctoral Associate in Chinese Buddhist Studies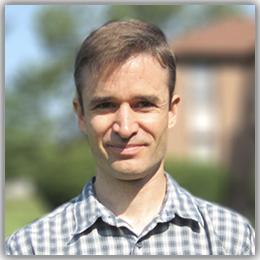 Contact Information
Area
History and Ethnography of Religions
Postdoctoral Fellows
Office Location
128D Diffenbaugh Building
Office Hours
Tuesdays 9-10am and by appointment
Background
Douglas M. Gildow will join the department as the new Sheng Yen Postdoctoral Associate in Religion. A native of Ohio, he comes to Florida State University after having completed a PhD in religion from Princeton University. While at FSU during the 2016-17 year, Gildow will offer an introductory undergraduate course on Buddhism and a graduate course on Chinese Buddhism.
Gildow's research on modern Chinese Buddhist monasticism draws on both ethnographic and documentary sources. His dissertation focuses on institutional change in monasticism and describes the education of monks and nuns in Buddhist seminaries. Underlying questions include the relationship between institutional and doctrinal change and the impact on Buddhism of Communist state regulation and secular academic authority. Related research has described the ritual activities of contemporary Chinese monastics and how such activities provide funding but allegedly detract from doctrinal studies. Earlier publications described Taiwanese mortuary practices such as the mummification and enshrinement of religious leaders. Current research will extend his dissertation project and examine how people become monastics in China today through ordination sessions that incorporate both traditional rituals and modern schooling.
---
Recent Courses 
Fall 2017
REL 4359/RLG5346: SP Topics Asian Rel: Chinese Buddhism
This course looks at Chinese Buddhism by way of social and cultural practice; examining the institutional, ritual, and doctrinal components for the construction of Buddhist values, roles and identities within the larger field of Chinese religious life.  Special consideration is given to the symbolics of religious alterity, especially as they apply to the negotiation between Buddhist and non-Buddhist traditions.
Spring 2017
REL4304-2 / RLG5305-2 - SEM: Buddhist Monasticism
This course examines the tradition of Buddhist monasticism, arguably the central institution of Buddhism throughout history, from its origins to its contemporary forms. Also to be analyzed are monasticism as a general category in religious studies and related social theory on institutions.