François Dupuigrenet-Desroussilles
---
François Dupuigrenet-Desroussilles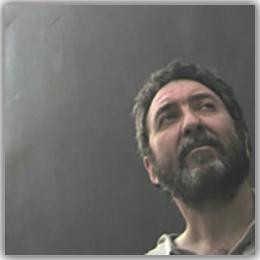 Contact Information
Area
History and Ethnography of Religions
Faculty
Office Location
317 Dodd Hall
Background
François Dupuigrenet Desroussilles graduated from the École nationale des Chartes and the Ecole des hautes études en sciences sociales in Paris (1976). He was curator of rare books in the Bibliothèque nationale (1978-1995), director of the French national school for librarians, ENSSIB (1995-2005), visiting professor at the University of Italian Switzerland (1998-2005), scholar in residence at the Ecole normale supérieure Lettres et sciences humaines(2005-2006), and curator of rare books at the Institut de France (2006-2007) before becoming professor of Humanities at FSU in 2008 and switching to Religion in 2009. For thirty years he taught and published research on the Bible in early modern Europe, the mise en page of Latin poetry during the Renaissance and Baroque era, and the Italian book in France during the sixteenth century. He was a founding member of the Consortium of European Research Libraries and a member of its board (1991-2004), and president of the Institut d'étude du livre (1988-1994) and the Institut d'histoire du livre (2002-2005).
His main book, Dieu en son royaume, presently under major revision, emphasizes the constant metamorphosis of biblical texts in France between the time of Saint Louis and the French revolution. A rigorous bibliographical analysis of Biblical production and diffusion leads to studies of the Davidic image of French kings, the Biblical tragedies of Racine or the religious grands motets of seventeenth century court composers. It is this approach that led him to join the history of text technologies initiative where textual culture encompasses the whole process of production, reproduction, circulation and reception of "texts" intended in the very wide sense that D.F. McKenzie gave to the word in his "heretical classic" Bibliography and the Sociology of Texts (1985).
In parallel to his work in the history of the religious book he edited in French major authors in the history of Christian  thought for the publisher Payot-Rivages: the Apocryphal Gospels in Voltaire's translation, saint John, saint Augustine, Petrarch, Pascal, La Rochefoucauld.
Between 2007 and 2009, when he was a professor in the Humanities department, he taught graduate courses on The Bible as a Book (13th to 18th century) and The Visual Space of the Book. Antiquity to Twentieth Century. He is currently working on a book on Baroque religious Latin poetry, and one on French and English sovereigns and the Bible.
Research and Teaching Interests
The Bible in Medieval and Early Modern Europe
The Visual Space of Religious Baroque Poetry
Christian Sensitivities during the Medieval and Early Modern Period
Political Theology and the Birth the Modern State
Selected Publications
Books 
Dieu en son royaume. La Bible dans la France d'autrefois (13e-18e siècle), Paris, Editions du Cerf, 1991.
Regards sur le livre (Art. Histoire. Technique), Paris, Editions du Sorbier, 1997.
Trésors de la Bibliothèque nationale, Paris, Nathan, 1987.
Articles 
2004. La Bible de Barbe Bleue. « Cahiers de médiologie » (17).
1999. La galaxie Tsaï-Loun. « Cahiers de médiologie » (6) Revised edition of a 1983 article published in "Traverses", the journal of the Centre Pompidou.
1995. Les représentations du livre chez Clouet et Vélasquez. In La symbolique du livre dans l'art occidental du haut moyen âge à Rembrandt. Bordeaux: Société des bibliophiles de Guyenne.
1988. La contrefaçon des éditions bibliques de Port Royal. In Les Presses grises. La contrefaçon. Actes du colloque de Dijon, 12-14 mai 1987 Paris: Aux amateurs de livres.
1987. Pour une étude de la production catholique en français au XVIIIe siècle. In La Bible au siècle des Lumière. Paris: Beauchesne. 

1984. Sept problèmes de l'édition port-royaliste du psautier en français. « Revue de la Bibliothèque nationale.
---
Courses
fall 2022
REL1300: Introduction to World Religions
REL3505: Christian Tradition
spring 2022
REL3505: Christian Tradition
REL4190: Love, Sex, and Religion in Early Modern Europe