Jamil Drake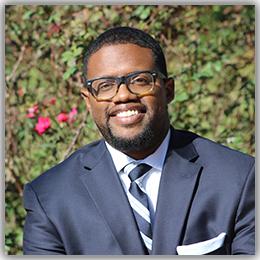 Contact Information
Area
American Religious History
Office Location
M06 Dodd Hall
Background
Jamil W. Drake earned his doctoral degree in American Religious Cultures at Emory University in August of 2015. He comes to Florida State University after serving as a Visiting Assistant Professor in the Religious Studies Department at Bates College in Lewiston, ME.
Drake specializes in American religious history with particular interests in 20th century African-American religious cultures; religion and politics; and religion and popular culture. More specifically, he is interested in questions around religion and racial identity in the U.S. He is currently writing a history of race and class in American religion tentatively entitled, To Know the Soul of the People: American Folk Studies and Racial Politics of Popular Religion, 1900-1940. To Know the Soul of People tells a story of how the study of race and religion became a central topic in folklore research and the developing social sciences in the first half of the twentieth century. His research explores how the use of "folk religion" played a fundamental role in the process of classifying cultural behaviors that contributed to defining black lower and working-class communities in twentieth-century America.
---
Recent Courses 
Spring 2018
REL4190-02/RLG 5195: Seminar in Religion and Civil Rights Movement (with Prof. Kirkpatrick)
Fall 2017
REL2121: Religion in the United States
This course is designed to introduce students to the major themes, figures, and directions of religion in American history, with an eye toward ways that social and cultural contexts have shaped the religious experience of Americans in different places and times. Since it is impossible to cover all religious traditions in one semester, this course will consist of both a general survey of religion in the U.S. and a series of case studies designed to provide a closer look into some of the religious groups and ideas that have shaped this country. Meets LS History requirements as well as Diversity in Western Experience (DIV-YWE).
REL 3152: Religion, Race and Ethnicity
This course examines the relation between race, ethnicity and religious beliefs in a cross-cultural context.