Joshua Matson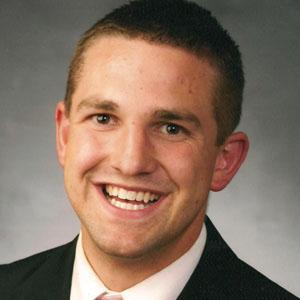 Contact Information
Area
Religions of Western Antiquity
Graduate Student
Background
I was admitted to doctoral candidacy in the Florida State University Department of Religion in the Fall of 2018. My primary training is in Second Temple Judaism, Early Christianity, and Greco-Roman Religions, with minor studies in American Religious History. I am studying under Dr. Matthew Goff and writing my dissertation on the textual status and reception history of the Hebrew Bible Minor Prophets in the Second Temple period, focusing on the nine manuscripts of the Minor Prophets that were discovered among the Dead Sea Scrolls. With grants from Florida State University, Brigham Young University, the Orion Center for the Study of the Dead Sea Scrolls, and the State of Israel, I spent the 2018–19 academic year in Israel working on these texts with the Scripta Qumranica Electronica project at the University of Haifa, under the direction of Dr. Jonathan Ben-Dov.
I received a bachelor's degree in Ancient Near Eastern Studies with University Honors from Brigham Young University in 2013, writing my honor's thesis on the use of pictorial symbols in the Wilford Woodruff diaries. In 2015, I received a master's degree in Biblical Studies from Trinity Western University, where I assisted in activities at the Dead Sea Scrolls Institute. My master's thesis focused on the utilization of Deuteronomy in the writing of the non-biblical Dead Sea Scrolls.
My research interests, presentations, and publications focus on the Dead Sea Scrolls, the formation of scriptural canons, the Hebrew Bible Minor Prophets, the use of extra canonical texts in Jewish and Christian communities, the interaction between physical space and religion, and new religious movements based upon ancient traditions and texts, especially the Dead Sea Scrolls.
Recent Publications
Teaching Specializations
Introduction to Old Testament (Religion 2210)
Introduction to New Testament (Religion 2240)
Introduction to World Religions (Religion 1300)
Introduction to Biblical Hebrew (Hebrew 101)