Kristina Buhrman
Assistant Professor of Religion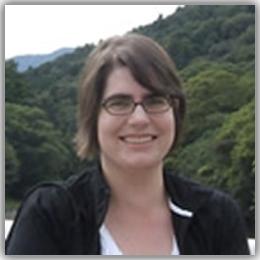 Contact Information
Area
History and Ethnography of Religions
Faculty
Office Location
107B Dodd Hall
Background

Kristina Buhrman (PhD, University of Southern California) is a historian of Japanese religions, specializing in the pre-modern period (before 1600). Her current research focuses on Onmyōdō, a collection of ritual and divinatory techniques that became popular in Japan during the Heian Period (794 - 1192). She also works on astrology and math in esoteric Buddhism, and maintains an interest in the intersection of religion and disaster and memory. Her teaching interests include the representation of religion and the supernatural in Japanese popular culture.
ReseArch Interests
Religion and science in East Asia
Manuscript and book cultures and intellectual exchange
Fate and divination
Esoteric Buddhisms
Shinto
---
Courses
Upcoming Courses (Spring 2019)
REL4359: Samurai and Japanese War
REL4044: What is Religion?
Current Courses (Fall 2018)
REL4044: What is Religion?
REL5354: Japanese Ghosts and Monsters