Sheldon Steen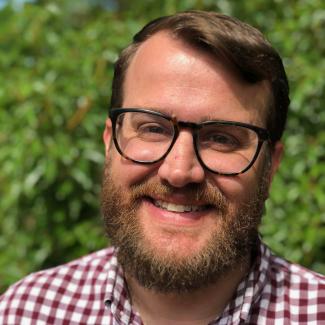 Contact Information
Area
Religions of Western Antiquity
Graduate Student
Background
I work with both Second Temple Jewish and early Christian sources and am interested in the construction of Christian identity vis-à-vis Judaism. My disseratation focuses specifically on John Chrysostom's use of Josephus for Christian identity formation in fourth-century Antioch. I chart a trajectory beginning with Josephus' reworking of Daniel for his discrete rhetorical ends, which then lays the foundation for his use by later Christians for their own rhetorical ends. I highlight Chrysostom's weaponization of Josephus against his Jewish contemporaires as he constructs his discourse of Christian triumph and Jewish defeat. More broadly, I am interested in apocalyptic literature and Jewish and Christian pseudepigrapha.
Recent Publications
"The Blair Martyr Project: the Passion of Perpetua and Found Footage Horror," in Journal of Religion and Popular Culture (forthcoming).
"Strange Bedfellows?: David Brog, Josephus, and the Rhetoric of Contested Allegiances," in Method and Theory in the Study of Religion 29 (2017): 155-180.
"Why don't Jewish people believe Jesus was the Messiah?" Pages 135-137 in Religion in 5 Minutes. Edited by Aaron W. Hughes and Russell T. McCutcheon. Sheffield, UK: Equinox, 2017.
RESEARCH AREAS
Jewish and Christian apocalyptic literature
Jewish-Christian relations in antiquity
Identity construction and formation in early Jewish and Christian discourse
Courses Taught
New Testament
World Religions