Steven Lane
Visiting Teaching Faculty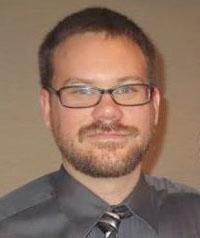 Contact Information
Area
Religion, Ethics, and Philosophy
Visiting Teaching Faculty
Office Hours
Virtual office hours: Monday and Wednesday by appointment through Zoom
Background
Steven T. Lane (Ph.D., Florida State) researches the relationship between Christian Ethics and Political Philosophy in liberal, democratic contexts, with a specific focus on the limits of state power in domestic settings. He teaches courses on world religions and religious ethics.
Lane defended his dissertation, "The Anonymous Sovereign: Christian Ethics, Political Theology, and the Bureaucratic State" in May 2020. He is currently revising the work for publication. 
Publications
"Free Methodist Church." In Database of Religious History. The University of British Columbia. 
Research Interests
Religion and Politics in the United States

Political Philosophy and Political Theology

American Evangelicalism

Religion in International Affairs

Islamic Ethics
---
Recent Courses
REL1300: Introduction to World Religions 
REL3170: Religious Ethics & Moral Problems