Tara Baldrick-Morrone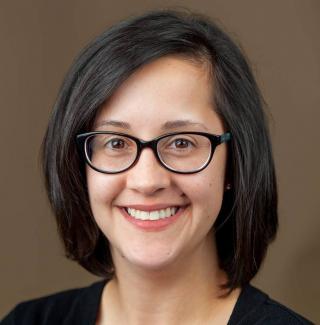 Contact Information
Area
Religions of Western Antiquity
Graduate Student
Background
As a student in the Religions of Western Antiquity area of the Department of Religion, I focus on the periods of early and late antique Christianities. In particular, I am interested in the ways in which ideas about gender, healthcare, and persecution are used to shape Christian communities and identities in the Roman world. In that vein, I also study the various rhetorical strategies and narratives created by early and late antique Christian authors in their attempts to establish "orthodoxy."
I have been trained to read ancient Greek and Latin sources in their original languages, as well as to consider those sources in their specific socio-historical contexts. For my dissertation, I have taken this toolkit and applied it to another context: twentieth-century American discourse on the history of abortion. Specifically, I look at how both pro-life and pro-choice scholars use ancient sources (the Didache, Tertullian's De anima, Augustine's De nuptiis et concupiscentia, to name a few) not only to reshape the past, but to influence present and future public discourse and legal decisions in the United States.
Additionally, I have used my experience as an instructor to explore critical approaches to pedagogy in introductory courses on gender, world religions, and the Bible. My aim is to teach undergraduate students how to study religion in a way that helps them to develop invaluable critical-thinking skills that are applicable in the classroom and beyond.
Publications
"The Power of Persecution and Martyrdom in Modern Discourse," in Fabricating Difference, ed. Steven W. Ramey (Working with Culture on the Edge; Sheffield: Equinox Publishing, 2017).
"On the Restraint of Consciousness," in Theory in a Time of Excess: Beyond Reflection and Explanation in Religious Studies Scholarship, ed. Aaron W. Hughes (Sheffield: Equinox Publishing, 2017). 
"'Not a Task for Amateurs': Graduate Instructors and Critical Theory in the World Religions Classroom," co-written with Brad Stoddard and Michael Graziano, in After World Religions: Reconstructing Religious Studies, eds. Christopher Cotter and David Robertson (London: Routledge, 2016). 
"A Joke Is a Very Serious Thing," in Fabricating Origins, ed. Russell McCutcheon (Working with Culture on the Edge; Sheffield: Equinox Publishing, 2015). 
Research and teaching specializations
History of abortion in the ancient world
Christian martyr texts
Ancient healthcare and medicine
Jewish-Christian relations in antiquity
Critical pedagogy in the introductory classroom
Method and theory in the study of religion
Classes taught
Gender and Religion
Introduction to the New Testament
Introduction to World Religions
Multicultural Film: American 20th- and 21st-Century Culture