Department Facilities
Dodd Hall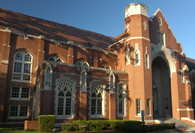 The Department of Religion is housed in Dodd Hall, with faculty offices occupying all four floors of the east wing. Dodd Hall is the most elaborate example of Collegiate Gothic architecture on the campus. The smaller west wing was built in 1925. The larger east and south wings were constructed between 1928 and 1929, bringing the building to its current configuration.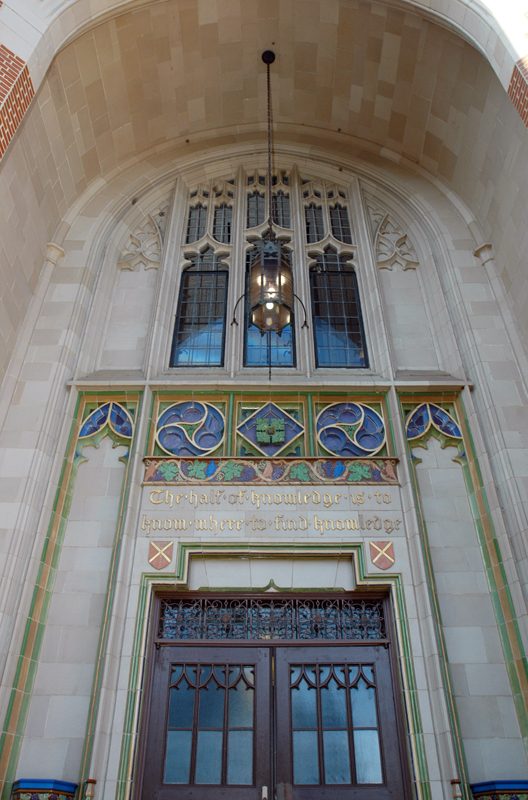 Over the main entrance, rendered in gold leaf, are the words, "The half of knowledge is to know where to find knowledge." Home to the library until 1956 when Strozier Library opened, Dodd Hall has since housed the College of Arts and Sciences, the Philosophy Department and WFSU-TV. In 1961, the building was renamed in honor of William George Dodd, a former English professor and Dean of the College of Arts and Sciences from 1910–1944. Dodd Hall was completely renovated in 1991 and retains both interior and exterior architectural integrity. Even the construction of the new Dodd Hall Auditorium completed in 1993 did not detract from the building's architectural presence. In the lobby of Dodd Hall, note the large oil painting on the east wall. Commissioned by the Class of 1949 and painted by renowned artist and FSU alumna Artemis Housewright, "The University, Sunrise to Sunset" depicts University history and local flora and fauna.
Werkmeister Humanities Reading Room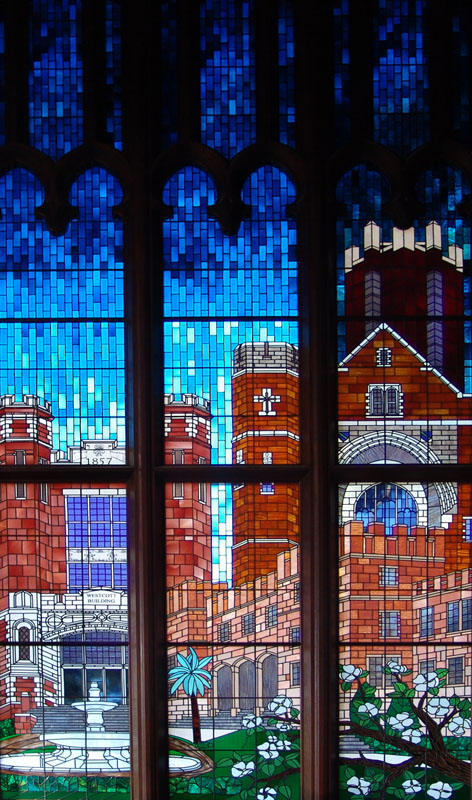 Department lectures and symposia are often held in Werkmeister Reading Room, located in the original west wing of Dodd Hall. At the west end of the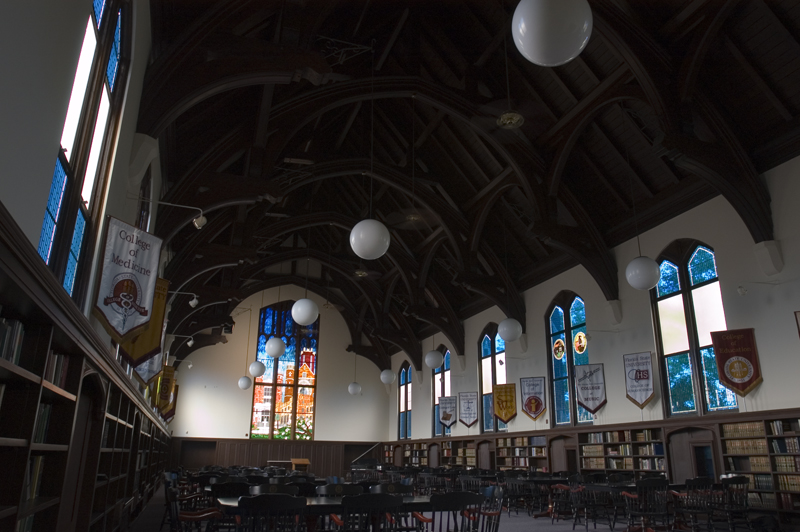 reading room is a memorial stained glass window designed by Professor Emeritus Ivan Johnson and created by FSU Alumni Bob and Jo Ann Bischoff. This spectacular window was unveiled and dedicated on October 31, 1997, as the first phase of a total restoration planned for the room. The Werkmeister Window is 22 feet tall and ten feet wide and consists of more than 10,000 pieces of glass.
The Religion Department Library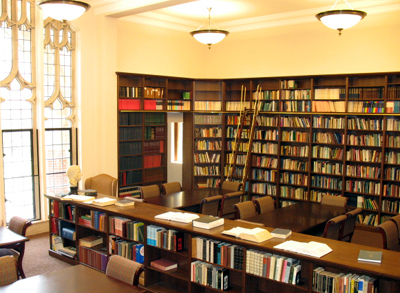 The Religion collections are located in a large, ornate, beautifully renovated library on the third floor of Dodd Hall. The library is divided into two parts, one side being M. Lynette Thompson Classics Library. The library is an attractive and quiet place to study for graduate students in both departments.