John Kelsay
Distinguished Research Professor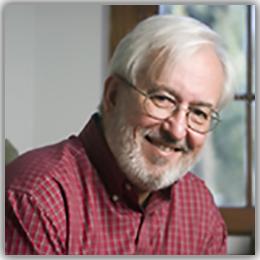 Contact Information
Area
Religion, Ethics, and Philosophy
Office Location
206D Dodd Hall
Background
John Kelsay (Ph.D. '85, University of Virginia, Ethics) focuses on religious ethics, particularly in relation to the Islamic and Christian traditions. His current work deals with religion and politics. 
Research Interests
Comparative Religious Ethics
Political Ethics
Religion and War
Selected Publications
Books
Articles (Recent) 
"Alberico Gentili," in Cian O'Driscoll and Daniel Brunstetter, eds., Just War Thinkers (New York: Routledge, 2018): 118-127.

"On Fighting as an Individual Duty," in The Muslim World 106/2 (April, 2016):  374-383.

"Neighbor Love in Muslim Discourse," in Frederick Simmons and Brian C. Sorrells, eds., Love and Christian Ethics (Washington, D.C.: Georgetown University Press, 2016):  360-374.

"Political Practice:  The Nexus Between Realisms and Just War Thinking," in Soundings:  An Interdisciplinary Journal 98/1 (2015):  38-58.
"Nigel Biggar's In Defence of War:  A Review Essay," in Studies in Christian Ethics 27 (November, 2014):  490-498
"Just War Thinking as a Social Practice," Ethics and International Affairs 27/1 (2013):  1-20
"The Present State of the Comparative Study of Religious Ethics:  An Update," Journal of Religious Ethics 40/4 (2012): 583-602
Current Research Projects
Articles and a book on just war, jihad, and U.S. foreign policy
Articles and a book outlining an approach to the comparative study of ethics
Teaching Specializations
Religious Ethics
Christian and Islamic Political Thought 
Recent Graduate Students and Placements 
John Samuel Houston (Ph.D., 2017), Department of Religious Studies, Stetson University
Rosemary Kellison (Ph.D., 2013), Department of Philosophy, University of West Georgia
James Broucek (Ph.D., 2012), Department of Religious Studies, Iowa State University
Shannon Dunn (Ph.D., 2012), Department of Religious Studies, Gonzaga University
Matt Hagele (Ph.D., 2011), Department of Religion, Kirkwood Community College
Nahed Artoul Zehr (Ph.D., 2011), Department of Philosophy and Religion, Western Kentucky University
---
Recent Courses
Spring 2018
REL4491/RLG5497: Seminar on Christian Doctrine of Creation
This course will deal with the Christian doctrine of Creation.  The main text will be Langdon Gilkey's Maker of Heaven and Earth.  One of the classics of twentieth century theology, Gilkey's book engages many of the more contemporary questions about biblical interpretation, the role of modern science in theological reflection, and related issues.  With respect to science, in particular, we will follow our examination of Maker of Heaven and Earth by discussing Gilkey's reflections on his role in the famous Little Rock, Arkansas case regarding a state law that required the teaching of creation science, as well as Michael Ruse's book, The Evolution-Creation Struggle.  
RLG6176: Ethics and Politics
Comparative Religious Ethics deals with a variety of perspectives regarding the method and purposes appropriate to comparative studies of ethics, followed by several case studies dealing with issues in the use of armed force.  
Fall 2017
REL3170: Religious Ethics
This course discusses contemporary moral problems such as deception, sexual activities and relations, war, and the economy from the standpoints of major religious traditions. Meets Liberal Studies: Ethics and Social Responsibility (ETH/SR) and Diversity in cross cultural studies (DIV-XCC).
REL4044: What is Religion?
What is "religion"? How and why do we study "religion"? Is "religion" a manifestation of some sacred, sui generis reality that human beings can only dimly apprehend? This course provides a survey of classical and contemporary theories and methods that have tried to answer these questions along with many others. Meets Upper-Division Scholarship in Practice (UD-SIP) and Oral Communication Competency (OCC).
Spring 2017
REL4491-1 / RLG5497-1 - SEM: Modern Muslim/Xtian Pol Thought
The topic for this combined undergraduate/graduate seminar will be God and Politics in the 20th and 21st centuries. In the first part of the course, we will read and discuss the work of several examples of Jewish, Christian, and Muslim thinking about the topic: for Judaism, and especially religious Zionism, Rav Abraham Kook; for Christianity, Reinhold Niebuhr and John Courtney Murray, S.J.; for Islam, a selection of authors from Princeton Readings in Islamist Political Thought.
In the second part of the course, we turn to some contemporary issues. A book entitled Our Separate Ways considers the past, present, and future of the U.S.-Israel alliance, while William McCants' The ISIS Apocalypse will serve as a springboard for discussions related to the Islamic State group.
RLG5937-2 - Special Topics: REP Colloquium
RLG6176 - SEM Ethics/Politics: John Brown's Body
The topic for this graduate seminar will be the "reception history" of the life and career of the abolitionist John Brown.  From the time of his death by hanging Dec. 2, 1859, the stories of Brown's raid on Harpers Ferry, along with his earlier exploits in Kansas Territory, have been debated by generations of Americans (and to some extent, residents of Europe and the British Isles).  Our material will be a number of standard biographies of Brown, each of which tells the story with a normative point of view.  (We'll also read S. Oates' biography, which may be the only dispassionate study of these matters).  Along the way, we'll consider the question:  how do societies deal with instances in which individuals and small groups claim the right to take up arms without authorization by a government or other formal political institution?