John Corrigan
Lucius Moody Bristol Distinguished Professor of Religion
Professor of History
Distinguished Research Professor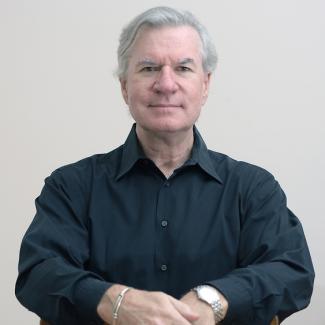 Contact Information
Area
American Religious History
Faculty
Office Location
206C Dodd Hall
Background
John Corrigan (Ph.D. University of Chicago) teaches American religious history. His research focuses on religion and emotion, religion and violence, and the spatial humanities.
He has served as regular or visiting faculty at the University of Virginia, Harvard, Columbia, Oxford, University of London, Arizona State University, University of Halle-Wittenberg, and University College (Dublin), as a visiting scholar at the American Academy in Rome, as the Fulbright Distinguished Research Chair for the Netherlands, and as a Fulbright Specialist for Australia. He also has taught in the FSU program in Florence.
His research has been supported by fellowships from the National Endowment for the Humanities, the Andrew W. Mellon Foundation, the National Humanities Center, the American Council of Learned Societies, the Center for Antiracist Research, and the Fulbright Program, and by grants from public and private endowments.
Recent courses he has taught include Religion, Emotion, and America; Religion and Region in America; Religion in the American 19th Century; Religious Intolerance in America; Religion in the Colonial Americas; Historiography of American Religion; Religion and American Spaces.
His covid project was the album Imperical Data from Mandalay.
---
Books
The Hidden Balance

 (Cambridge University Press, 1987; paper, 2006)

The Prism of Piety

 (Oxford University Press, 1991)

Religion in America

, with Winthrop Hudson (Macmillan/Prentice Hall/Routledge, 1992, 1998, 2003, 2010, 2015; 2018, Korean translation, 2008)

Jews, Christians, Muslims

, with Frederick Denny, Carlos Eire, and Martin Jaffee (Prentice Hall, 1998, 2010, and Routledge, 2015)

Readings in Judaism, Christianity, and Islam

 

 (coeditor, Prentice Hall, 1998)

Emotion and Religion

 (coauthor, Greenwood, 2000)

Business of the Heart: Religion and Emotion in the Nineteenth Century

 (University of California Press, 2002)

Religion and Emotion: Approaches and Interpretations

, ed., (Oxford University Press, 2004)

French and Spanish Missions in North America

, with Tracy Leavelle (California Digital Library/University of California-Berkeley 2005)

The Oxford Handbook of Religion and Emotio

n

, ed., (Oxford University Press, 2008, paperback 2016)

Religious Intolerance in America: A Documentary History

, with Lynn Neal (University of North Carolina Press, 2010, [2020])

Religion in American History

, coedited with Amanda Porterfield (Blackwell, 2010)

The Spatial Humanities: GIS and the Future of Humanities Scholarship

,

 coedited with David Bodenhamer and Trevor Harris (Indiana University Press, 2010)

Deep Maps and Spatial Narratives

, 

coedited with David Bodenhamer and Trevor Harris (Indiana University Press, 2015)

Emptiness: Feeling Christian in America

 (University of Chicago Press, 2015, Chinese translation forthcoming)

The Business Turn in American Religious History

, coedited with Amanda Porterfield and Darren Grem (Oxford University Press, 2017)

Feeling Religion

, ed. (Duke University Press, 2017)

Religion, Space, and the Atlantic World

, ed. (University of South Carolina Press, 2017)

The Oxford Encyclopedia of Religion in America

, editor-in-chief, 3 vols. (Oxford University Press, 2018)

Return to Sender: American Evangelical Missions to Europe in the 20th Century

, coedited with Frank Hinkelmann (LIT Verlag, 2018)

Religious Intolerance, America, and the World: 

A History of Forgetting and Remembering

 

(University of Chicago Press, 2020)

Making Deep Maps,

 

coedited with David Bodenhamer and Trevor Harris (Routledge, 2021)

Global Faith, Worldly Power,

 

coedited with Melani McAlister and Axel Schäfer (University of North Carolina Press, 2022)

The Feeling of Forgetting: Christianity, Race, and Violence in America

 

(University of Chicago Press, 2023)

Emotions and Monotheism

 

(Cambridge University Press, [2023])

The Oxford Handbook of the Spatial Humanities,

 

coedited with David Bodenhamer and Trevor Harris (Oxford University Press, [2024])
---
Courses
Fall 2023
REL2121: Religion in the United States (Honors)
RLG5305: Religion in Colonial Americas
SPRing 2024
REL2121: Religion in the United States (Honors)
RLG6498: Religion & Emotion in America