Sonia Hazard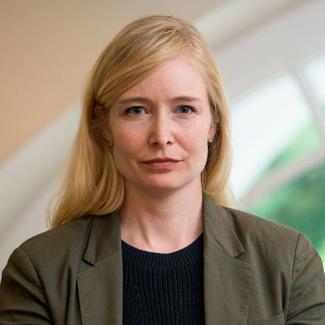 Contact Information
Area
American Religious History
Faculty
Office Location
M05 Dodd Hall
Background
Sonia Hazard (Ph.D. 2017, Duke University, Religion) focuses on religion in early American history; visual, material, and sensory culture; material texts and the history of the book; antebellum evangelicalism; and theory and method, especially new materialism, posthumanism, and affect studies.
Her first book manuscript, Makers of the Sensible: The Evangelical Book and its Readers in Antebellum America, reconstructs the material spaces, practices, and affects that defined the everyday encounter with proliferating religious tracts and books. This project has been supported by several fellowships, including the National Endowment for the Humanities Fellowship at the American Antiquarian Society, the Mellon/ACLS Dissertation Completion Fellowship, and the Mellon Fellowship of Scholars in Critical Bibliography at the Rare Book School. 
---
Publications 
Peer-reviewed articles 
"How Joseph Smith Encountered Printing Plates and Founded Mormonism," Material Religion 16:5 (expected December 2020). 
"The American Tract Society and the Refinement of the Evangelical Book, 1825-1861," The Papers of the Bibliographical Society of America (forthcoming 2020). 
 "Evangelical Encounters: The American Tract Society and the Rituals of Print Distribution in Antebellum America," The Journal of the American Academy of Religion 87:4 (forthcoming December 2019). 
"Thing," Early American Studies 16:4 (2018): 792-800. 
Special issues
---
Courses
FALL 2020
REL2121: Religion in the United States
RLG5305: Seminar: Christianity & the Book in the Atlantic (co-taught with Dr. François Dupuigrenet)
SPRING 2020
REL3128: Evangelicalism in America
REL4190/RLG 5195: Seminar: American Religion 1791-1861