Sonia Hazard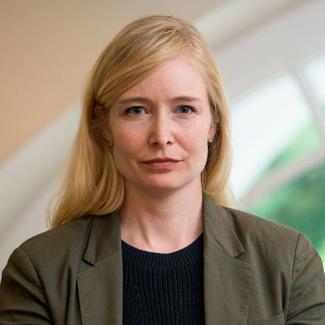 Contact Information
Area
American Religious History
Faculty
Office Location
M05 Dodd Hall
Background
Sonia Hazard (Ph.D. 2017, Duke University, Religion) focuses on religions in early national and antebellum US history; media, material texts, and the history of the book; printing and other text technologies; material, visual, and sensory culture; and theory and method, especially new materialisms.
Her first book manuscript, tentatively titled Building Evangelical America: How the American Tract Society Laid the Groundwork for a Religious Revolution, is under contract with Oxford University Press. It traces how evangelicals built a "media infrastructure" to win conversions across the expanding territory of the early American nation. This project has been supported by several fellowships, including the NEH Fellowship at the American Antiquarian Society (2018-19), the Mellon/ACLS Dissertation Completion Fellowship (2016-17), and the Mellon Fellowship of Scholars in Critical Bibliography at Rare Book School (2015-17).
Hazard contributes to FSU's History of Text Technologies (HoTT) program. She is currently a senior fellow of the Mellon Society of Fellows in Critical Bibliography (SoFCB) and serves on the Board of Trustees for the Society for Comparative Research on Iconic and Performative Texts (SCRIPT).
Several of her publications are available on her academia.edu page.
---
Publications 
SELECTED articles 
Special issues
---
Courses
FALL 2021
SPRING 2022
REL2121: Religion in the United States
REL4044: What Is Religion? What Is Religious Studies?