Sonya Cronin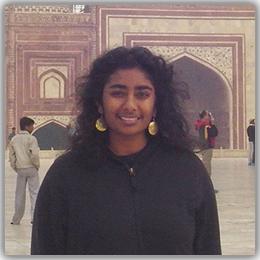 Contact Information
Area
Religions of Western Antiquity
Adjunct Faculty
Office Location
404B Diffenbaugh Building
Background
Sonya Cronin (PhD Religion, 2009) currently teaches classes in the Department of Religion, both in the area of Religion and Fantasy Literature and Western Antiquity (Bible).  Her research has focused on Catholic biblical interpretation of "the Jews" in the Gospel of John.
Although most of her research has been in Jewish-Christian relations and continues in that area, her current work also includes religious themes in modern fantasy literature and the relationship between Sarah and Hagar in Hebrew Bible.
Books 
Recent Courses
Spring 2017
REL3112 - Religion and Fantasy / Sonya Cronin & Staff
This course offers an overview of theological and anti-theological elements in twentieth and twenty-first century fantasy literature from authors Lewis, Tolkien, Rowling, and Pullman. Meets LS Cultural Practice (LS-CUL).
Fall 2016
IFS3055 - Sci-Fi, Dystopia, & Evil
This course explores the concepts of fate, providence, and the problem of evil in religion and popular culture through the critical study of several highly successful science fiction and dystopian novels authored during the twentieth and twenty-first centuries. It situates these novels in the context of philosophical and theological developments from ancient times to the present.  Meets Liberal Studies E-Series/Honors E-Series (LS-E/HLS-E) and LS: Cultural Practice (LS-CUL).