Elizabeth A. Cecil
Assistant Professor of Religion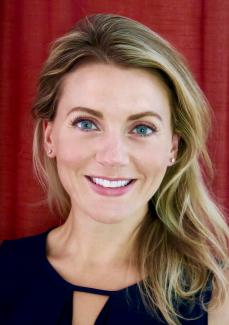 Contact Information
Area
History and Ethnography of Religions
Faculty
Office Location
107A Dodd Hall
Elizabeth A. Cecil (Ph.D. 2016, Brown University) is a historian of Hindu religions in early South and Southeast Asia with Sanskrit and Hindi as her primary research languages. Her work integrates the study of text, image, monument, and landscape to better understand religion as a spatial, material, and ecologically grounded practice. 
Since Elizabeth's research relies on the synthesis of primary sources, both textual and material, her research agenda is philologically and archeologically grounded and defined by a rigorous program of field research. She has conducted fieldwork across South and Southeast Asia (India, Nepal, Cambodia, Thailand, Laos, Vietnam, and Java) and cultivated multiple sub-specializations in the material cultures of these regions. Her textual scholarship focuses on Sanskrit inscriptions and narrative literature—particularly the genres of purāṇa and māhātmya—concerned with communicating religious identities and mapping sacred topography.
With her first book—Mapping the Pāśupata Landscape: Narrative, Place, and the Śaiva Imaginary in Early North India (Brill, 2019)—she explores the intersections of religion, politics, and place-making in Early Medieval India. The project focuses on the geographic expansion of a religious community called the Pāśupatas, devotees of the Hindu God Śiva, using the text of the early Skandapurāṇa together with inscriptions and images from temple sites in Maharashtra, Rajasthan, Madhya Pradesh, and Gujarat.
Her second book, entitled Architectures of Intimidation: Political Ecology and Landscape Manipulation in Early Southeast Asia, develops the concept of 'landscape manipulation' to explore the strategic use of art, architecture, and epigraphy at temples complexes from Vietnam, Laos, and Java to transform features of local geographies into the political landscapes of Hindu deities.
Research for Elizabeth's new book is supported by a Getty/ACLS Fellowship in the History of Art. Previous projects have been funded by national and international organizations including the American Council of Learned Societies, Social Science Research Council, Council on Library and Information Resources, Royal Netherlands Academy of Arts and Sciences, International Institute for Asian Studies, École française d'Extrême-Orient, and the European Research Council.
Publications
Elizabeth's publications are available here
Courses
Fall 2019
Spring 2020