Jimmy Yu
Sheng Yen Associate Professor of Chinese Buddhism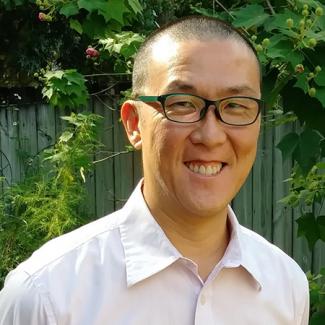 Contact Information
Area
History and Ethnography of Religions
Faculty
Office Location
120D Dodd Hall
Office Hours
Mondays, 10-11am and by appointment
Background

Jimmy Yu (Ph.D. '08, Princeton University, Department of Religion) teaches courses in Chinese religious traditions, with an emphasis in Buddhism and Daoism. His research interests include the history of the body in Chinese religions, Buddhist material culture, Chan/Zen Buddhisms, and popular religious movements within the broader context of fifteenth to seventeenth centuries China. Dr. Yu is also a grant committee advisor of the Sheng Yen Education Foundation Grant for Ph.D. Dissertation Research on Modern Chinese Buddhism, the editor for the Journal of Chinese Buddhist Studies, and the Sheng Yen Series in Chinese Buddhism through Columbia University Press.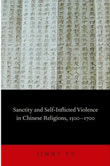 His first book, Sanctity and Self-Inflicted Violence in Chinese Religions, 1500-1700 (Oxford University Press, 2012), explores self-inflicted violence as an essential and sanctioned part of premodern Chinese culture. He examines a wide range of practices, including blood writing, filial body-slicing, chastity mutilations and suicides, ritual exposure, and self-immolation, arguing that each practice was public, scripted, and a signal of cultural expectations. Individuals engaged in acts of self-inflicted violence to exercise power and to affect society, by articulating moral values, reinstituting order, forging new social relations, and protecting against the threat of moral ambiguity. Self-inflicted violence was intelligible both to the person doing the act and to those who viewed and interpreted it, regardless of the various religions of the period. This book is a groundbreaking contribution to scholarship on bodily practices in late imperial China, challenging preconceived ideas about analytic categories of religion, culture, and ritual in the study of Chinese religions.
His second and current book project focuses on the formation of a new religious movement, the Dharma Drum Lineage of Chan (DDLC), within Chinese Buddhism. The book will be the first full-length monograph of Chan Buddhism in modern times in any language and the first study of Sheng Yen, the founder of DDLC, in the English language.
Links
Research and Teaching Interests
Late Ming period bodily practices
Death rituals and salvation in East Asian religions
Buddhist material culture
Doctrinal developments in Chinese Buddhism
Systems of Buddhist meditation practice
Chan/Zen Buddhisms
---
Courses
fall 2020
REL3340: Buddhist Tradition
REL4359/RLG5354: Seminar: Body, Healing, Asceticism
RLG5318: Classical Chinese Texts
spring 2021
REL3340: Buddhist Tradition
REL4359/RLG5354: Seminar: Pure Land Buddhism